Installation • Performance • Photography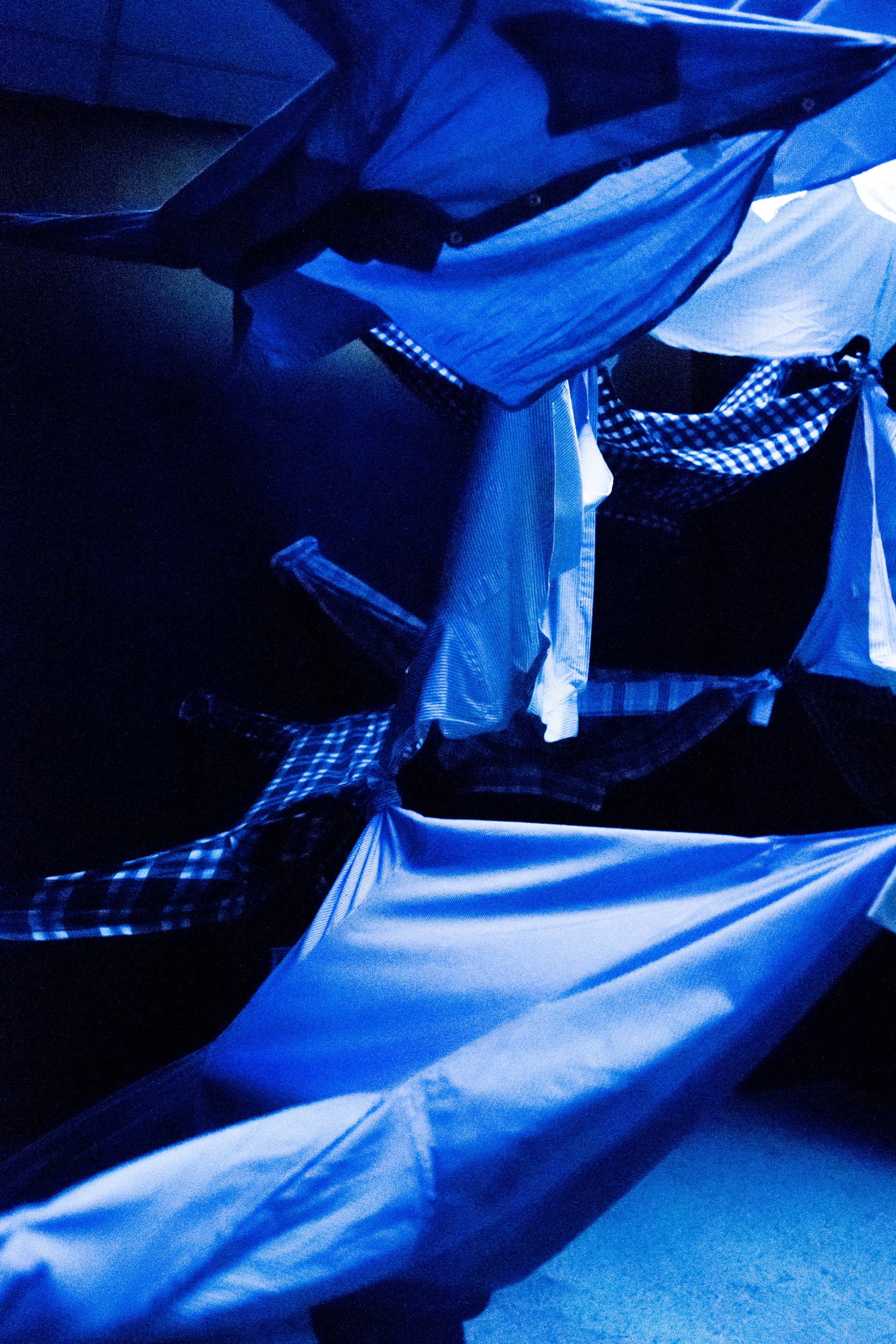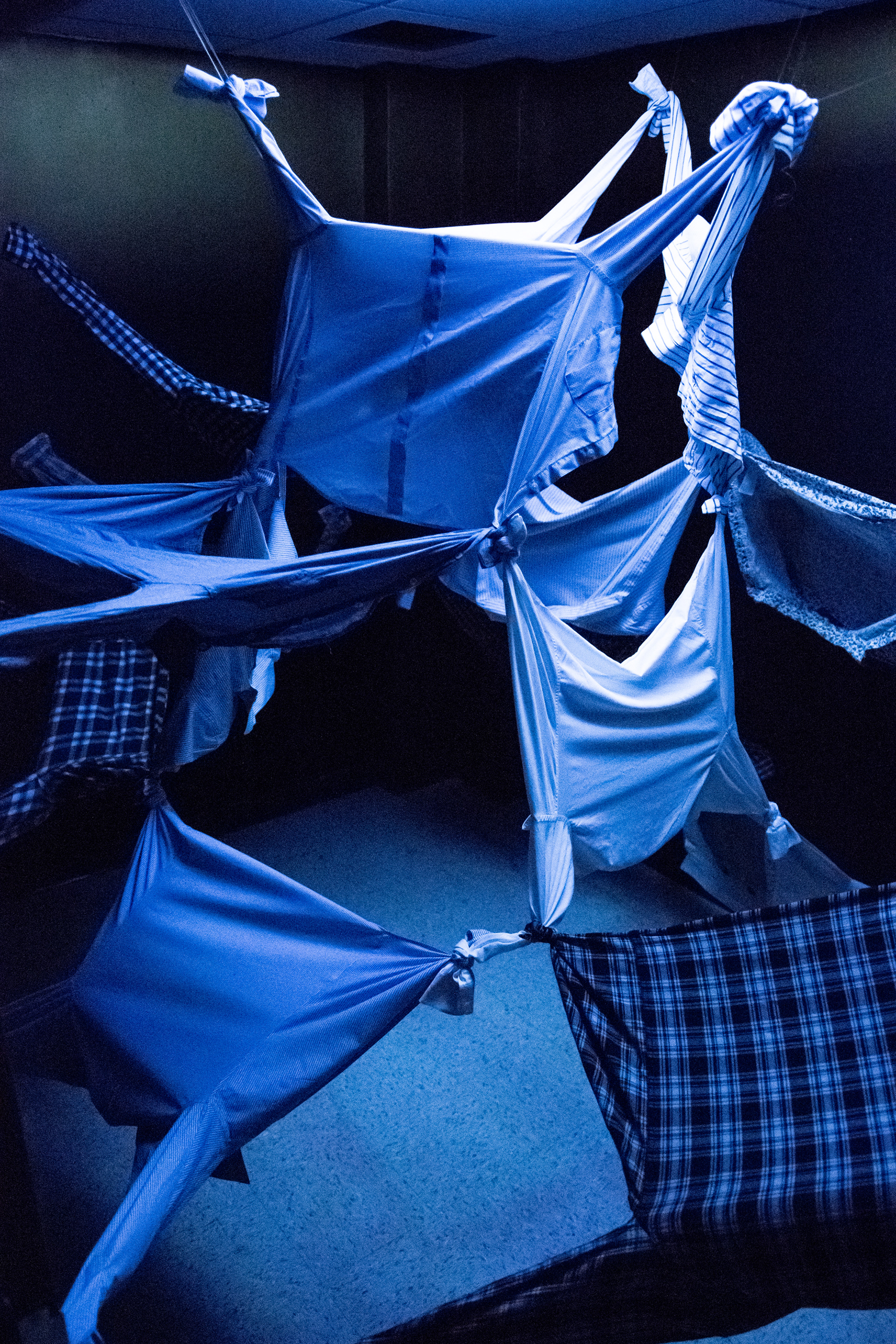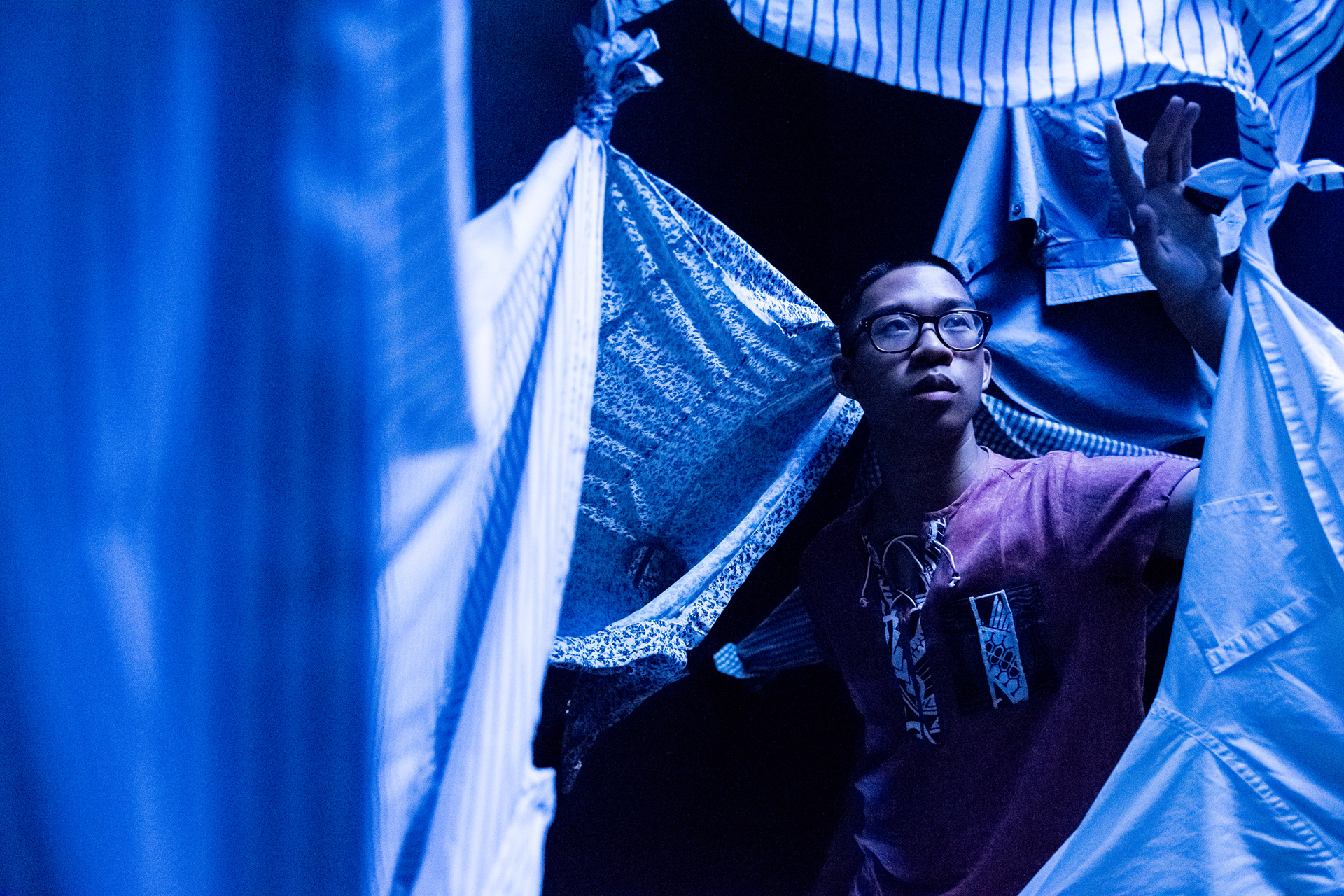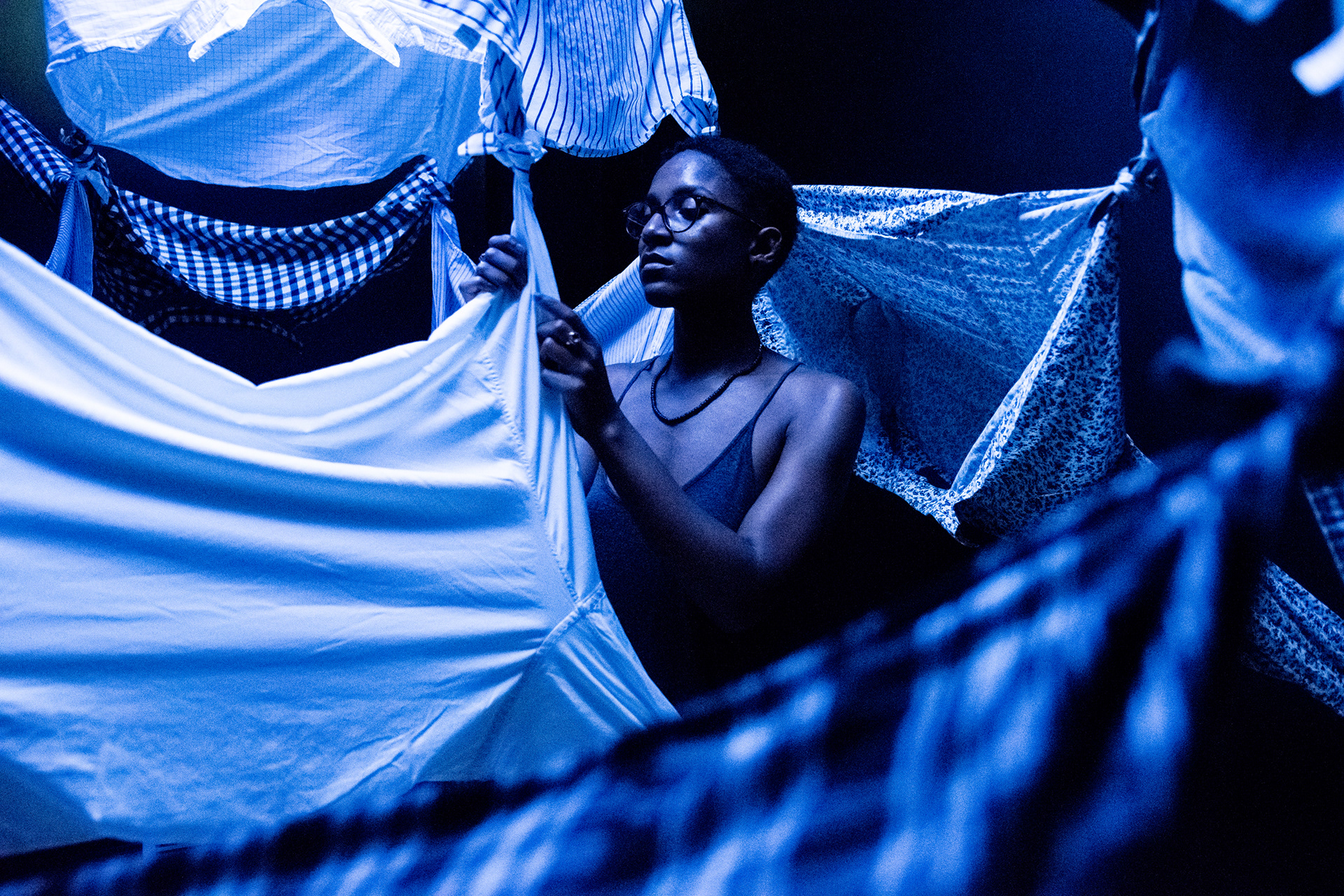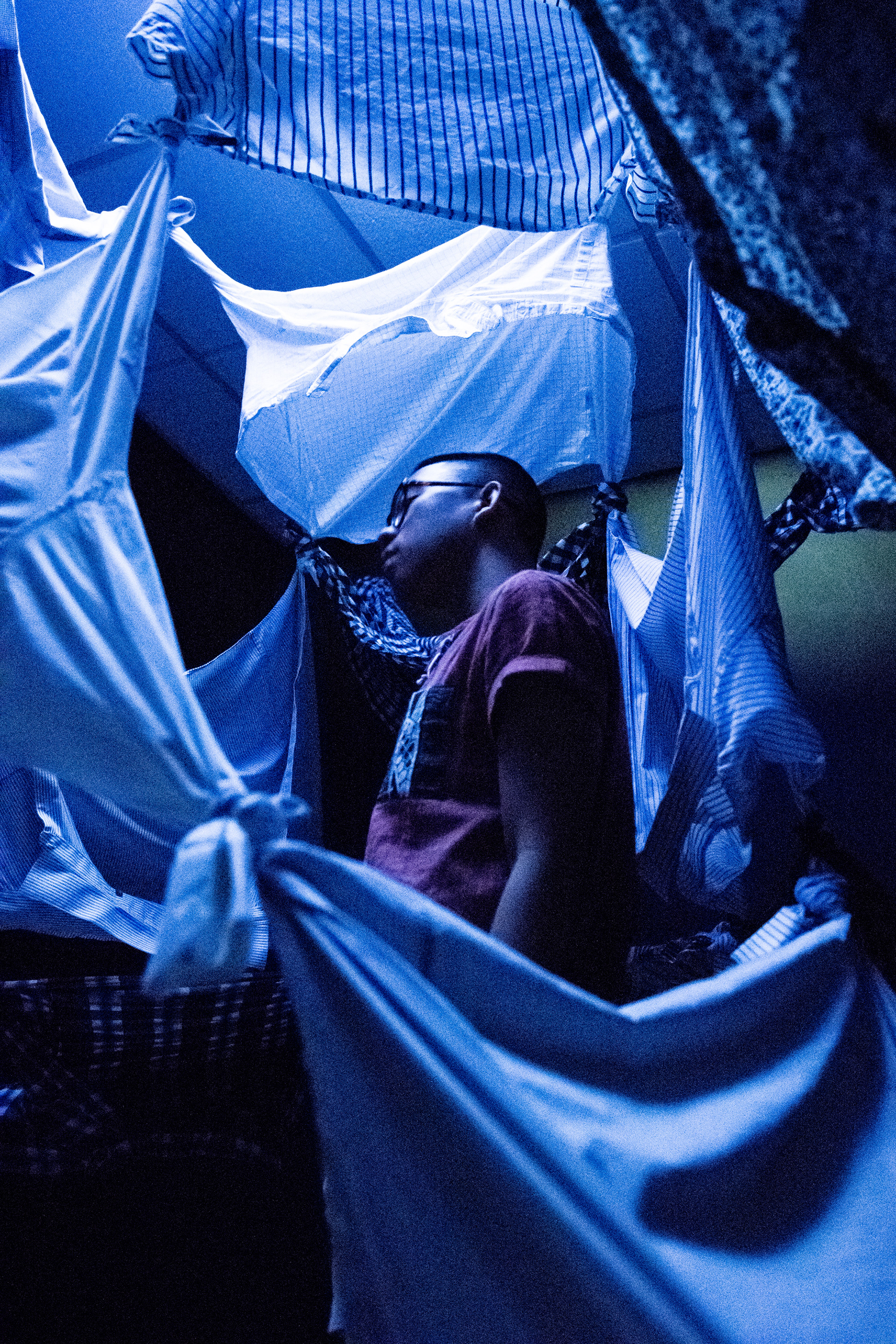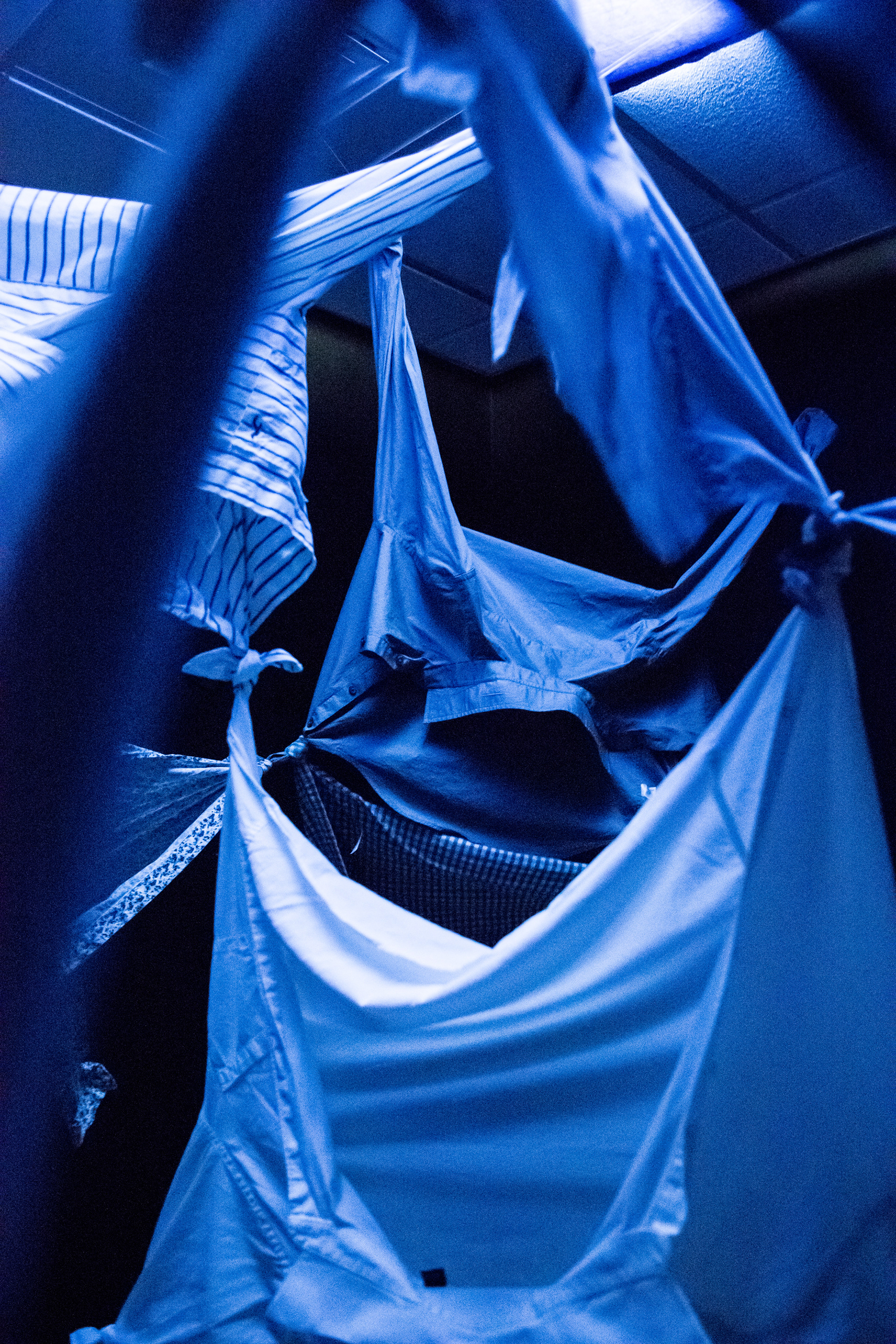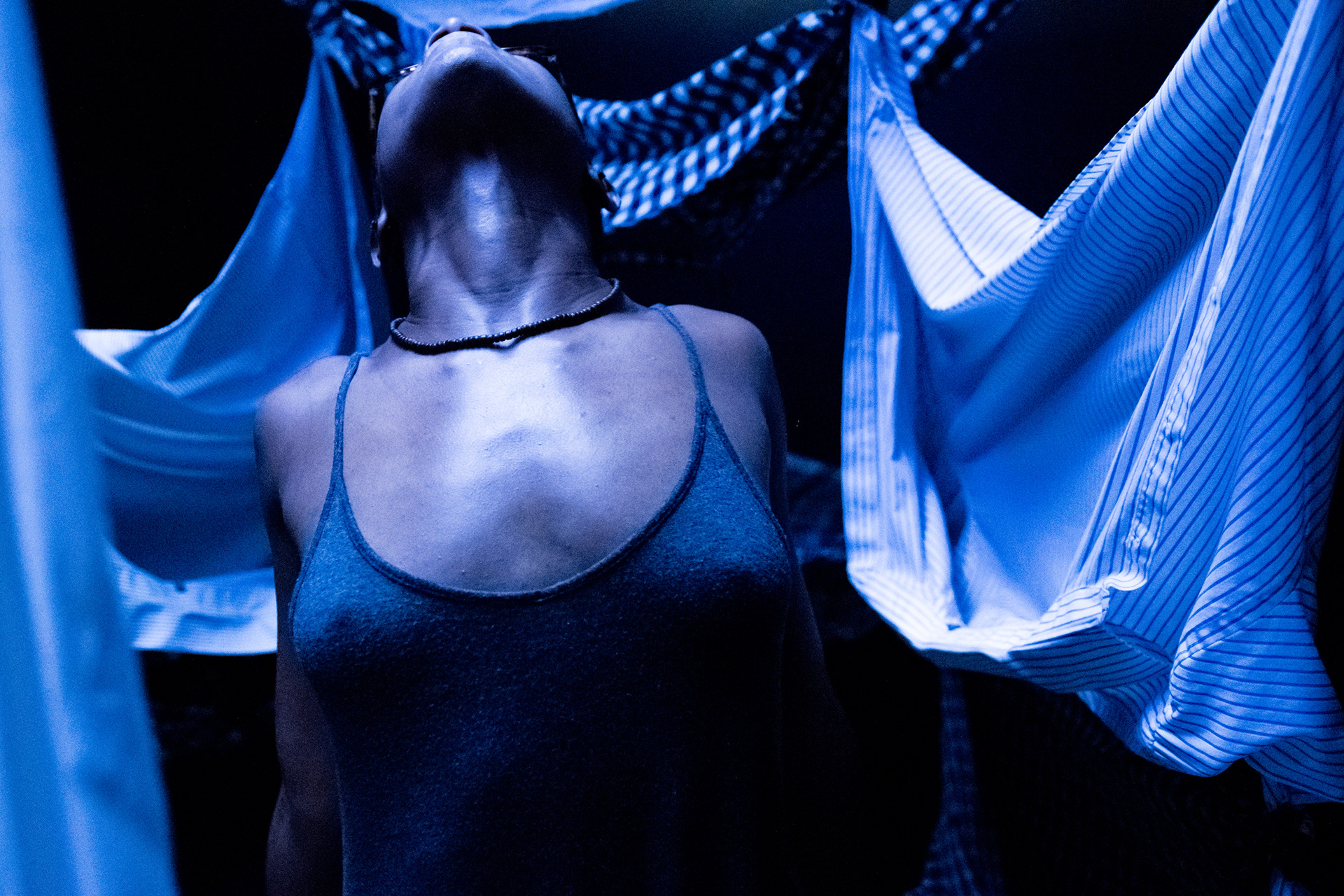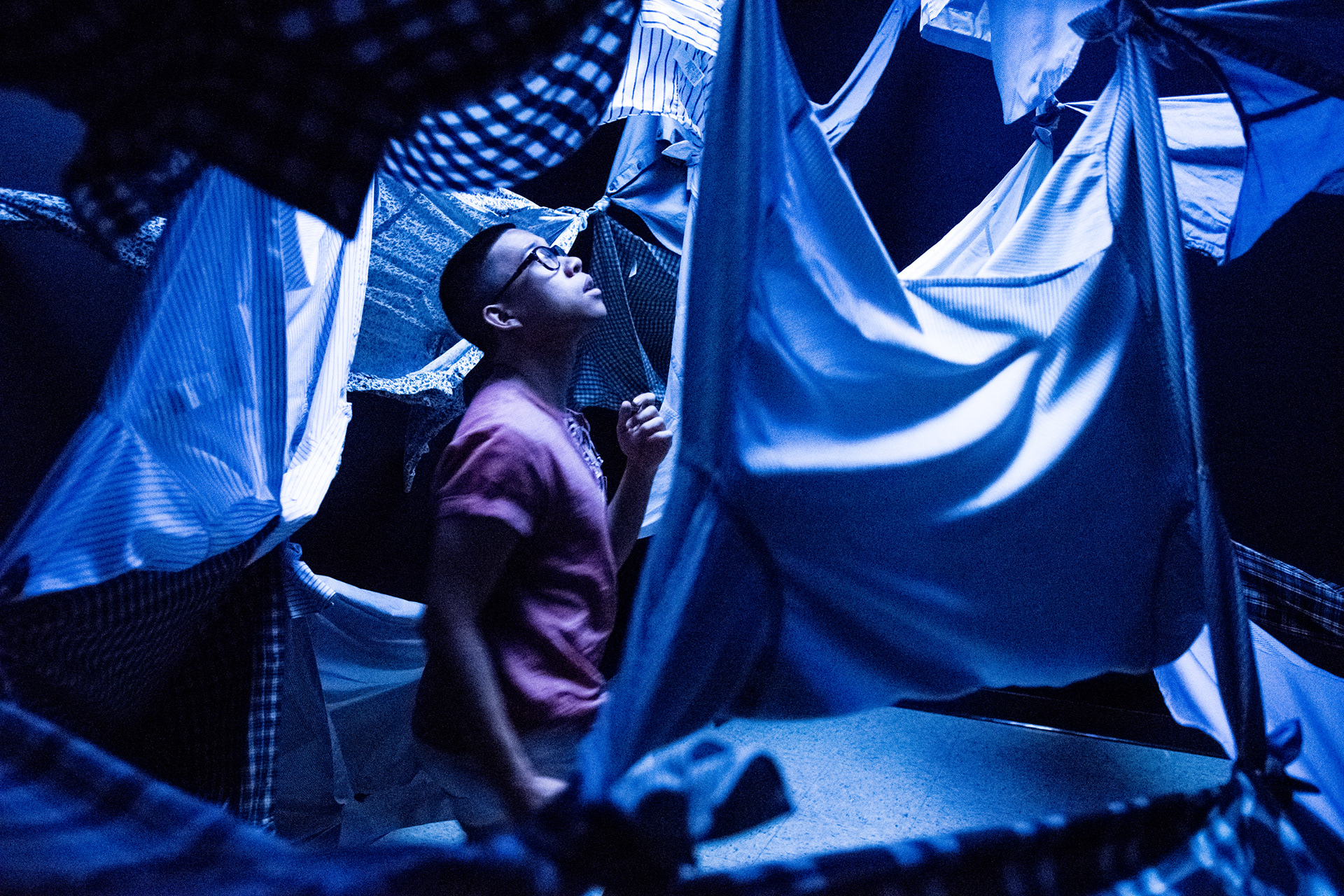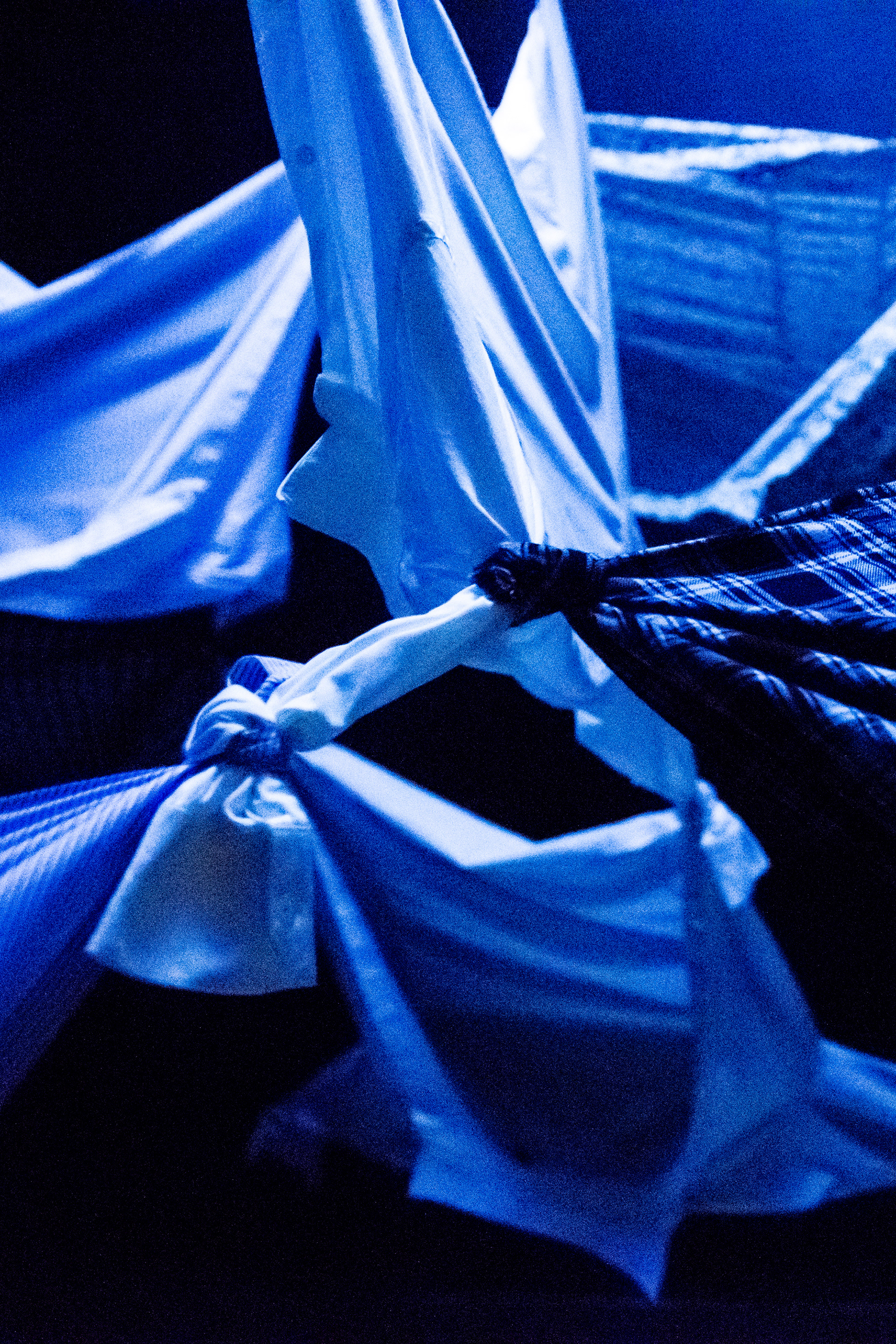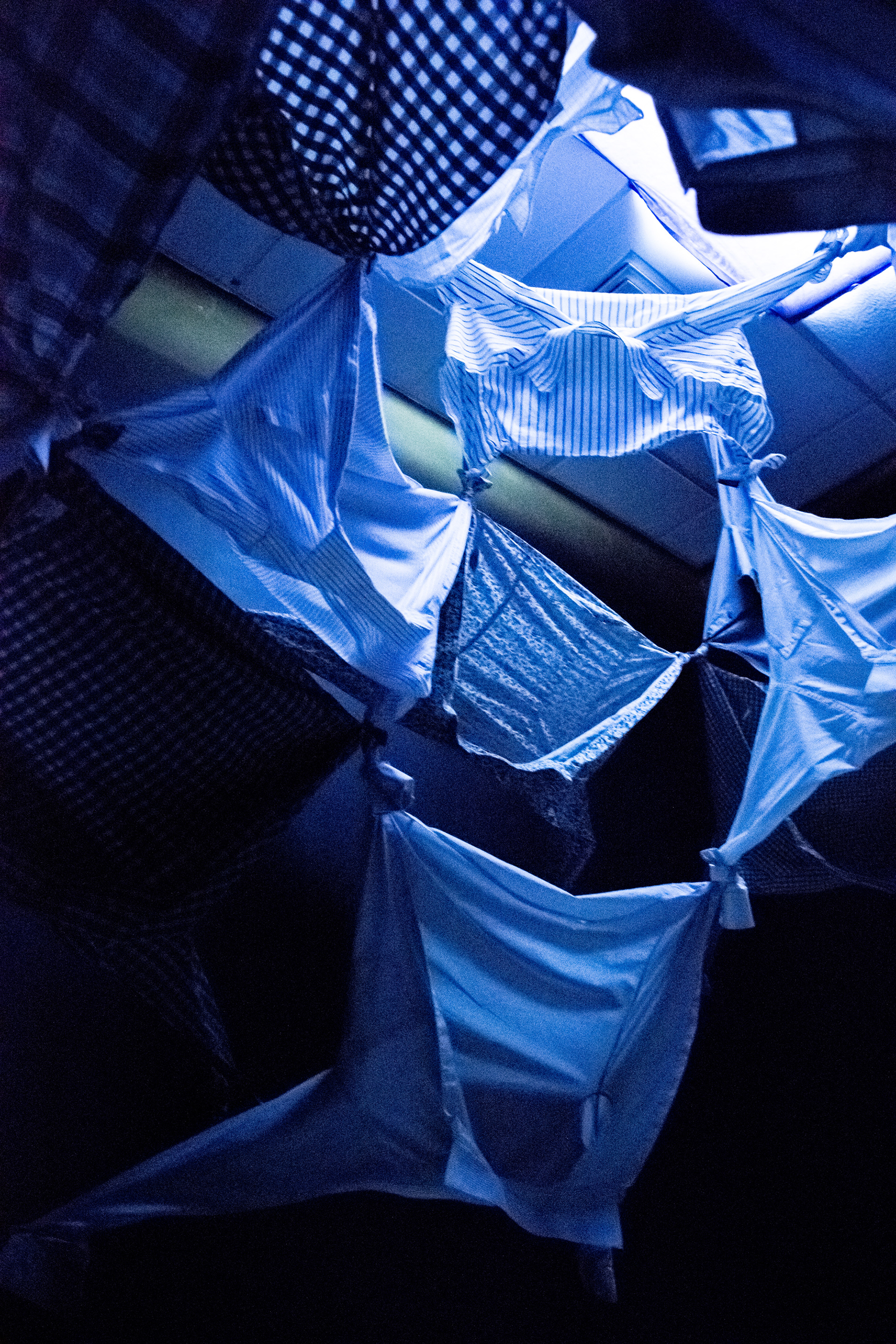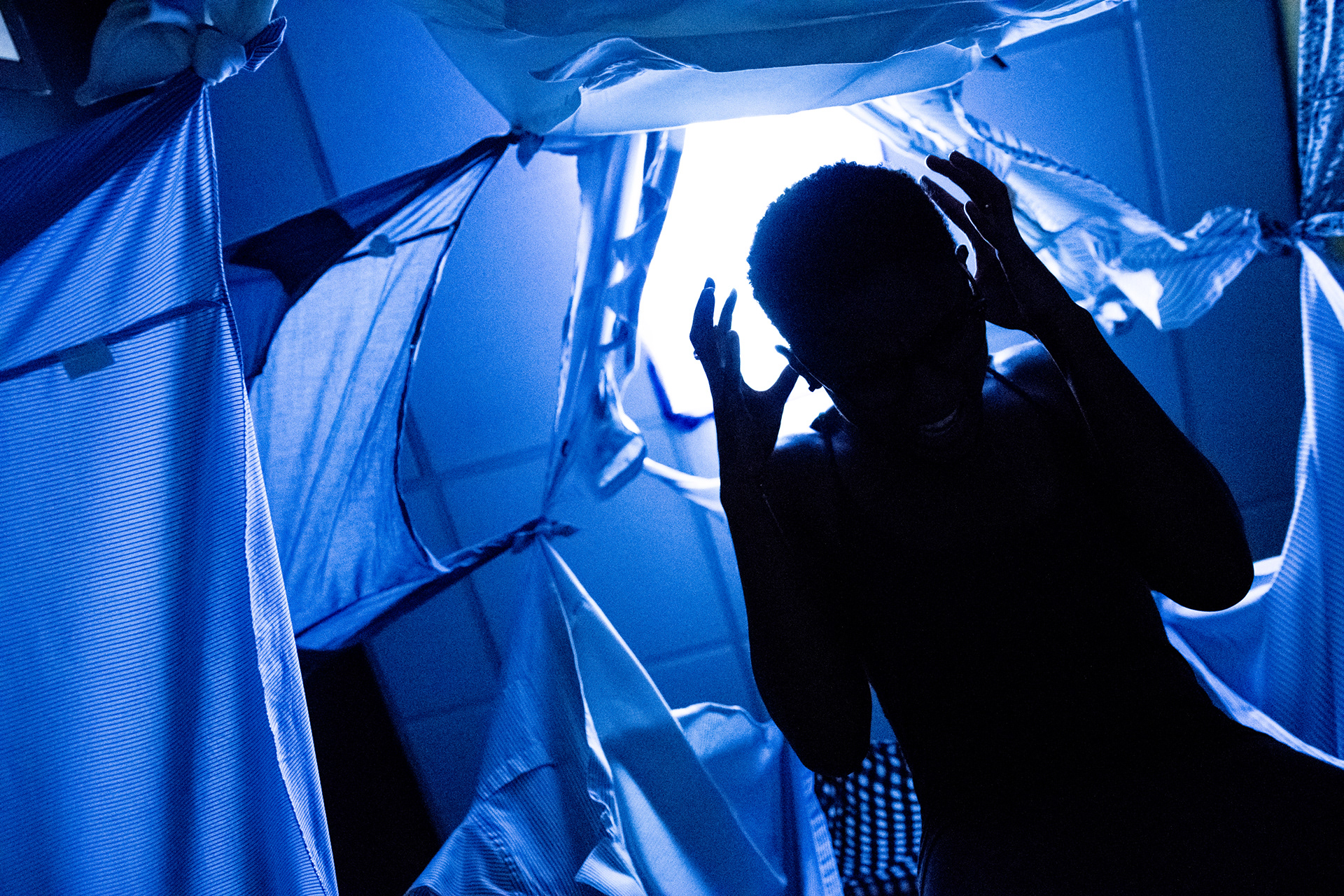 For an installation art class, I had to create a piece made of multiples of a singular item. I chose the button down shirt because I thought about how their fabric, color, and structure can tell stories about class and wealth.
Tying the shirts by their cuffs and hems, I made a structure that mimicked both a web and a cage. The fancier "white collar" shirts were hoisted higher up, while the blue collar and flannel shirts fanned along the bottom. In person, the viewer had to crawl and wiggle through the mesh to experience the piece.
I thought of moving through the web as a metaphor for how we navigate through structures that uphold society's made-up hierarchy. Through the photographs, I wanted to capture the feeling of that navigating process — how it can often feel limiting, depressing, and even maddening.